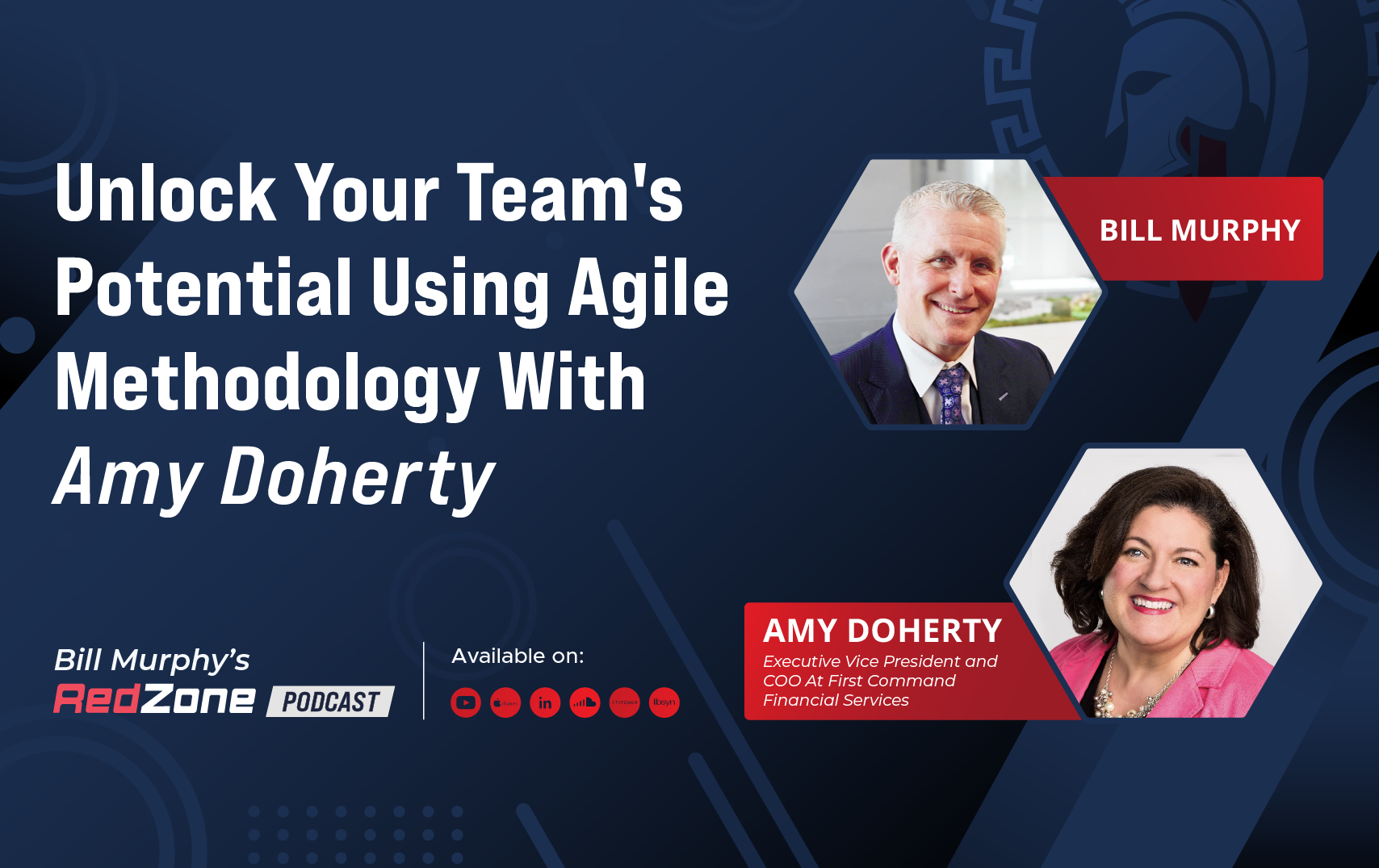 In this conversation with Amy Doherty, Chief Operating Officer at First Command Financial Services, we discuss Agile Methodology and how her company has been transformed by using the Scaled Agile framework.
Agile is the only way to go. If you're in a command and control type of mindset and culture, it's really difficult to unlock the potential of your team.  
In this episode, we're here to discuss how to effectively adapt to inevitable changes that come with company growth.
We're here with Executive Vice President and Chief Operating Officer of First Command Financial Services Amy Doherty.
Amy has been featured in CIO Magazine, Forbes and Computerworld, and was named on RealComm's "35 to Watch" list.
As a CIO and Business IT Leader here are some wins you will get by listening:
13:02 Agile essentially is a mindset.
16:55 With the Agile framework you get feedback from many different "players".
21:13 There is a place for everything and there is always something for everyone.  
21:59 It's hard to be disrupted when you're using the Agile framework because you're constantly listening to your market. 
22:36 Agile is all hands-on deck. Everyone is going to be influenced by the transformation. Everyone in the organization needs to be involved. 
23: 57 Listen to the people directly involved in the transformation. It is rewarding to hear what the people who are engaged have to say.  
25:36 To adopt Agile, you need the support of the entire organization.  
27:57 If you have a real desire to make a change it will take energy and commitment. You must help the organization understand the benefits.  
33:27 Always try to reach for the higher goals. There are things that we can achieve and things that we can't achieve.  
35:45 Be decisive and understand what's important and what really isn't important. 
37:12 As a leader, sometimes it's hard to say no. 
37:47 Leaders should create a culture where is it safe to "put things on the table". 
Resources Referenced In This Episode
Subscribe To Bill Murphy's RedZone Podcast