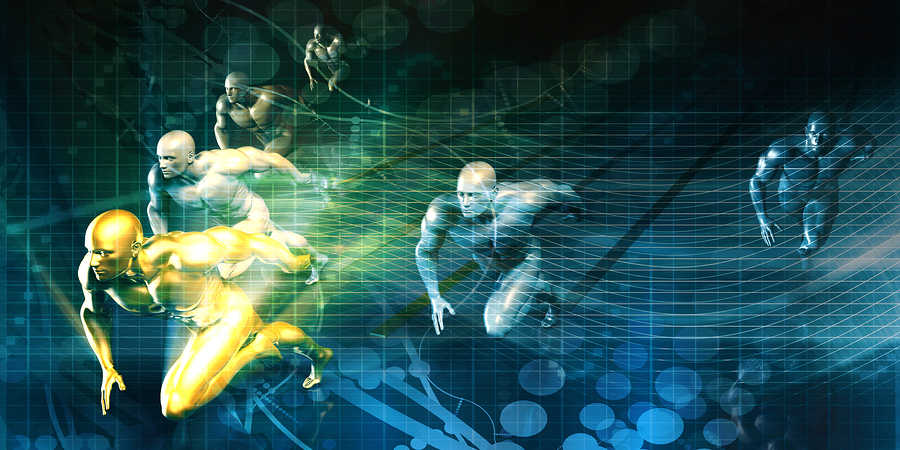 Ron Woerner is an expert in what it takes to develop the next generation of cyber security leaders.
He is the Air Force Association US CyberPatriot 2013-2014 Mentor of the Year for his work with high school cybersecurity competitions.
Ron Woerner is the Director of Cybersecurity Studies at Bellevue University. He has over 25 years of corporate and military experience in IT and Security and has worked for HDR, TD Ameritrade, ConAgra Foods, Mutual of Omaha, CSG Systems and the State of Nebraska Published work by Ron includes four recent articles on CSO Online.
You can reach Ron via Twitter: @ronw123
Ron earned a B.S. from Michigan State University and a M.S. from Syracuse University. He was awarded the Certified Information Systems Security Professional (CISSP) in 2001, the Certified Information Security Manager (CISM) in 2014, the Certified Ethical Hacker (CEH), and Toastmasters Advanced Communicator and Leader designations.
If you are CIO and want to build a better security team, a CISO doing the same, or a parent who wants to broaden your perspective on what is available for your kids you will enjoy Ron's articles below and also links to the recent podcast interview where you will learn why games are a great way to teach cyber sec skills, some examples of games, top three skills all cyber sec pros need, top books he recommends, and the importance of learning how to not panic.
Resources for Cyber Security Team Competitions
Cyber Patriot Youth cyber security

 

team competitions

 

and explanations of the various levels of competition
ISC2/MITRE Cyber Challenge Academy Competitions –

 

Capture the Flag
National

 

Collegiate Cyber Defense Competition

 

(CCDC)
Dr. Dan Manson of Cal State Pomona created a single site to coordinate all cyber security competitions called Cyber Security Federation – creating a sport out of cyber security competitions
Games Mentioned in this Episode
Like Wii U – Super Mario Maker where you create your own enemies and methods of protecting yourself. Some of the features are below:
Create your own Mario levels by using the Wii U GamePad controller touch screen to add enemies, blocks, pipes, and more.
Break the conventions of traditional Super Mario game-play by blending enemies, traps, and items into unexpected twists, like Piranha Plant-shooting cannons, power-up-tossing Lakitus, or even Hammer Bros. riding on Bowser while bouncing on trampolines.
The Dark Side of Un-Fluence (influencing people negatively)
The human element is always going to be the weakest link. How can human beings be influenced?
Elicitation – Getting people to leak information via common talk
The concept of Human Buffer Overflow
3 Skills Needed as a Cyber Sec Professional
Education – critical thinking
Experience and maturity – tenacity and being able to not panic
Training and Certification
Favorite books:
How to Win Friends and Influence People, Dale Carnegie
The Psychology Influence of Persuasion , Robert Cialdini
Most Gifted Book:
Spencer Johnson, "One Minute Manager"+ "The New One Minute Manager"
Billboard Question
"Step Out and Be a Mentor. Spread the Word on How to Keep Yourself Safe"
Health and Wellness
Ron recommends this presentation by Mike Rothman and Jennifer Minnella called "Neuro Hacking – Taming Your Inner Curmudgeon" Yoga and Meditation: Presentation and Video at RSA
Love this episode? Leave a Review 
Share it on your LinkedIn feed.
If you haven't already, please make sure you leave us a review on iTunes.
About Bill Murphy
Bill Murphy is a world-renowned IT Security Expert dedicated to your success as an IT business leader. 
Connect With Us On Social Media
Connect with Bill on LinkedIn.
Instagram
Twitter
Facebook
Join The CIO Innovation Mastermind Community
We invite the top 20% of Business IT Leaders for my CIO Innovation Mastermind Events group to participate in monthly discussions on things like VR, AI, and other disruptive & emerging technologies. If you want to become a member, email Chief of Staff, Jamie Luber Jluber@redzonetech.net for more information.
Subscribe To Bill Murphy's RedZone Podcast