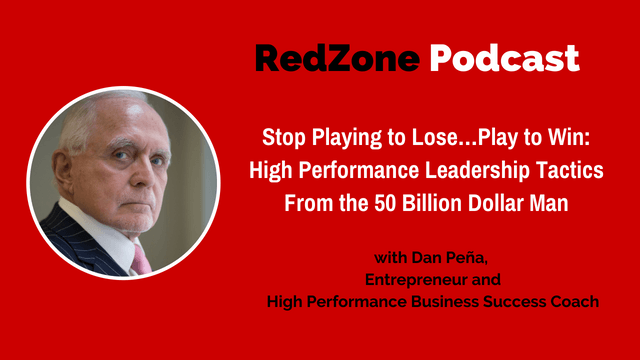 Warning: This episode contains sensitive content.
My guest this week is Dan Peña.
From his beginnings as an East LA barrio bad boy to Laird of (15th Century) Guthrie Castle, Dan Peña is now recognized as the Founder of Quantum Leap Advantage (QLA), the revolutionary method for super success with over 25 years of proven track record that has produced over $50 Billion of equity/value, since 1993 – thus making him known as the 50 Billion Dollar Man!
Peña, through his mentees and devotees, has created an unprecedented level of super successful mentees/devotees that have produced from 7 figures to 11 figures wealth creation in various industries around the world! Peña's principle instrument of success is his free QLA Mentor Program used in conjunction with the step by step QLA Methodology that he personally used to create  $450 Million from $820 in 8 years!
Together with laser beam focus, Peña has mentored and coached countless to achieve their dreams, making him the best high performance business success coach, measured by equity/value created.
I want you to listen to this conversation because I believe that you as a leader need to find mentors who are significantly better than you. Mentors that will make you get out of your comfort zone while setting you up to achieve those big goals.
Download the Full Transcript>>
Major Take-Aways From This Episode:
What is Quantum Leap Advantage system?
What is the difference between a high performance coach and personal development?
How is staying on the cutting edge driving High Performance?
Why is it harder for older people to achieve high performance results?
"Show me your friends and I show you your future," @10:00 min
How Dan gets you to do what you don't want to do to be what you want to be.
How do you instill fearlessness? You have to do things that scare you.
The success story of Klaus Kleinfeld @24:00 min
What is the impact of Neom?
Having a mentor does not mean you are not self-motivated?
If you need some motivation or somebody to motivate you, you have to get out of your comfort zone.
"We lack leadership, we don't lack direction" @ 43:10 min
Dan's "Snowflake test" @ 01:01:30min; Take the Snowflake Test

 

here
Dan's website

 

where you can find free resources
Tough-Minded Management 

 

and

 

Tough-Minded Leadership

 

by Joe Batten
How to get in touch with Dan Peña
Key Resources:
Love this episode? Leave a Review 
Share it on your LinkedIn feed.
If you haven't already, please make sure you leave us a review on iTunes.
About Bill Murphy
Bill Murphy is a world-renowned IT Security Expert dedicated to your success as an IT business leader. 
Connect With Us On Social Media
Connect with Bill on LinkedIn.InstagramTwitterFacebook
Join The CIO Innovation Mastermind Community
We invite the top 20% of Business IT Leaders for my CIO Innovation Mastermind Events group to participate in monthly discussions on things like VR, AI, and other disruptive & emerging technologies. If you want to become a member, email Chief of Staff, Jamie Luber Jluber@redzonetech.net for more information.
Subscribe To Bill Murphy's RedZone Podcast