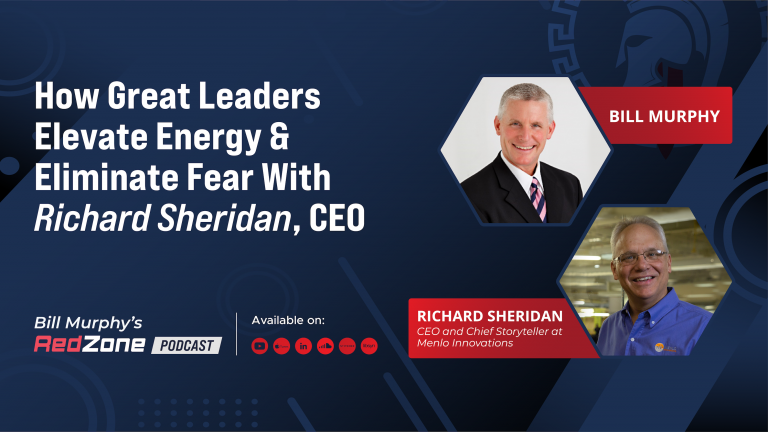 I'll be honest, I'm not a fan of the word "happy." But, I thoroughly enjoy using the word "joy." Through my years in the tech world, I have witnessed my share of IT leaders that get hyper-focused on competing with one another to the point where they become the "hero" of their organization. 
This is not a sustainable way to function. Deliver positive change to your organization and learn how to pivot away from this hero-based business culture in this episode!
Key takeaways from this podcast
How IT leaders can circulate joy amongst their teams to produce optimal results. [10:00 -13:10]

 

How developing a culture focused on the business value of joy is best for innovation to prosper. [26:30 -29:30]

 

The leadership skills required to build a learning culture that helps your teams disrupt an already disruptive industry. [40:00 – 44:32]
Becoming a Cheif Joy Officer
In this podcast, I'm joined by the CEO and Chief Storyteller at Menlo Innovations, Richard Sheridan, to learn how integrating joy into your business can help bolster your organizational intelligence and build a scalable learning culture.
To supplement his endeavors with Menlo Innovations, Richard has also written two best-selling books: Joy, Inc., a book that won the 2018 Nautilus Book Award Winner for Business and Leadership, and Chief Joy Officer. 
I spoke with Richard on my podcast a few years back about Joy, Inc., how to handle the chaos of software development with process and culture, and much more. This time, I'm talking to Richard about how CIOs and business leaders can shift how they judge performance to focus on developing independent leadership capacity in their organization.
As a CIO and business IT Leader here are some wins you will get by listening: 
Leaders have to be a beckoning force inside of their organizations. [4:45]

 

Be a positive force amongst your friends and peers. Say we can do this, we can get through whatever. [6:00]

 

It's important to be able to lead from anywhere. [6:15]

 

Don't think of it as racing towards risk, think of it as racing towards safety. Your safety. [8:45]

 

The inflection point for my career was realizing that I had to change. I had to become a different kind of leader. [12:30]

 

Until we understand the people we intend to serve, we're not going to build great software for them. [16:00]

 

Joy is about serving others. How can we systematically serve others to the point that they are delighted with what we do? [00:23:00]

 

The last thing you want to be in our industry these days is a hero. [24:00]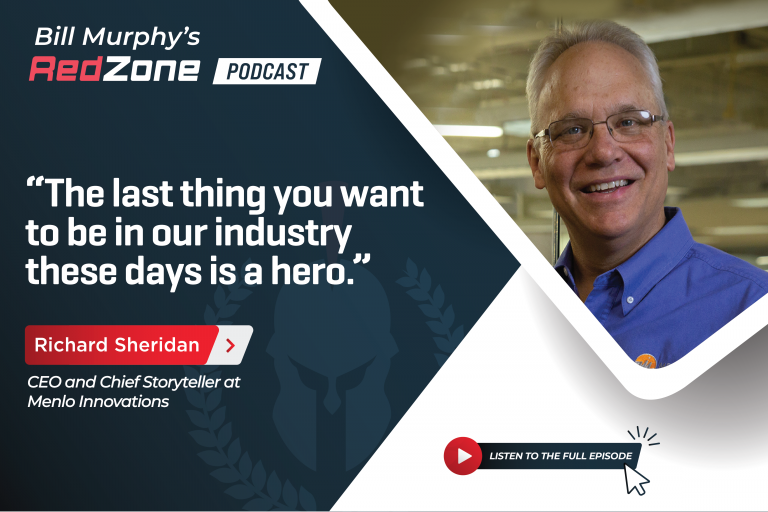 When you become the hero, your world begins to narrow. Suddenly you're this tower that no one else knows. [24:30]

 

If half of the room has joy and the other half doesn't, which half would you want working on your project? [29:15]

 

Negative energy disturbs our natural fractal patterns. [29:45]

 

None of the problems you solve can be done by individuals anymore. It has to be done by teams. [33:00]

 

Sales, at its best, is when you're delivering value at every point of contact. [35:00]

 

Our goal is to deliver value at every point of contact. [35:15]

 

Programming has never been about keystrokes per second, ever, in its history. [43:00]

 

You learn better when you're teaching others. [43:30]

 

The most disruptive industry to our industry is our industry. [44:00]

 

If you don't build a learning organization, you're falling behind fast. [44:30]

 

Introverts don't prefer sensory deprivation and isolation. They prefer fewer, safer, deeper relationships with other people. [50:00]

 
How to Connect with Richard Sheridan
Resources referenced in this podcast episode:
Sherman, R. 

Chief Joy Officer: How Great Leaders Elevate Human Energy and Eliminate Fear

. December, 4, 2018. Portfolio.

 

Sherman, R. 

Joy, Inc.: How We Built a Workplace People Love

. January 27, 2015. Portfolio.

 

Peters, T. J., & Waterman, R. H. (2006). 

In search of excellence: Lessons from America's best-run companies

. New York: HarperCollins.

 

Drucker, P. F. (2008). 

The essential Drucker: The best of sixty years of Peter Drucker's essential writings on management.

 New York: Collins Business Essentials.

TEDxTalks (Director). (2009, September 28). 

Start with why — how great leaders inspire ACTION | Simon sinek | TEDXPUGETSOUND

 [Video file].

 
Love this episode? Leave a Review 
Share it on your LinkedIn feed.
 If you haven't already, please make sure you leave us a review on iTunes.
About Bill Murphy
Bill Murphy is a world-renowned IT Security Expert dedicated to your success as an IT business leader. Follow Bill on LinkedIn.
If you are interested in learning more about RedZone Technologies, and our security expertise, in particular related to Cloud and Email Security Kill Chain Strategy, Techniques and Tactics you can email cloudkill@redzonetech.net. 
Subscribe To Bill Murphy's RedZone Podcast