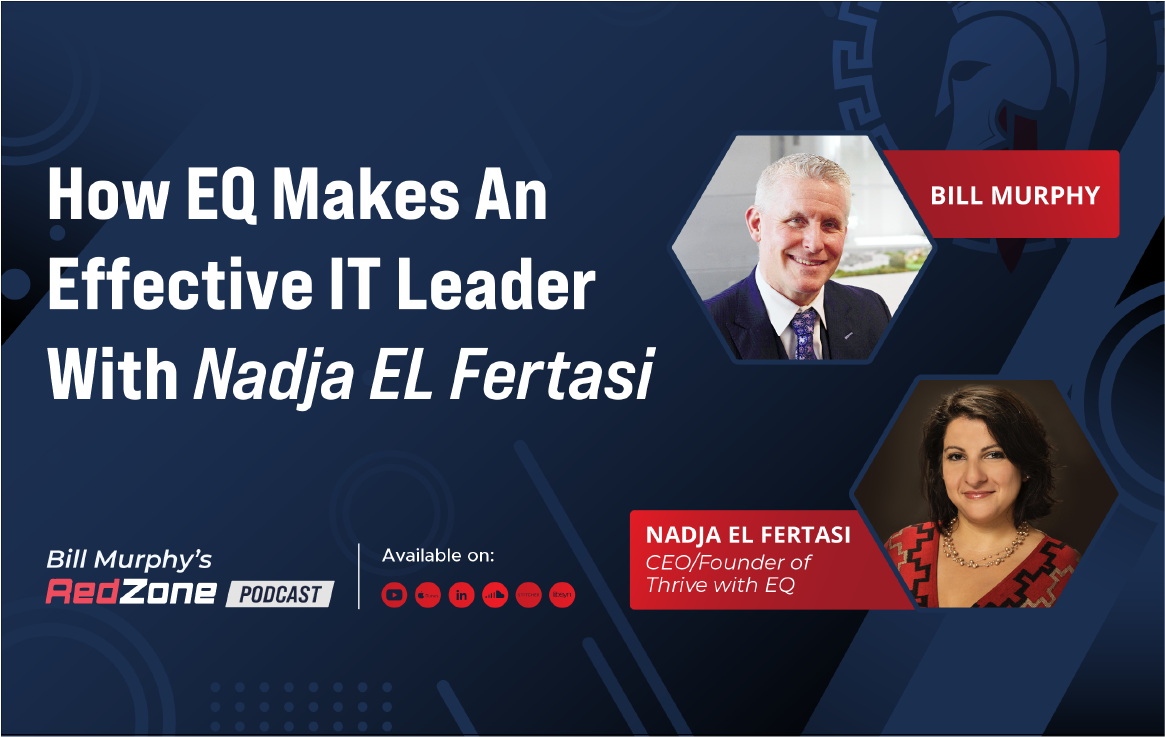 In this episode, we're talking about how EQ aka emotional intelligence can help you become an effective and successful leader.
We're here with the founder and CEO of Thrive with EQ, Nadja EL Fertasi.
As a Senior Executive in NATO's Cyber Executive Arm, Nadja was responsible for translating the digital impact on political and military priorities for the Alliance and its members.
Cybercriminals manipulate people based on their emotions. Thrive with EQ helps people mitigate social engineering attacks through simulations & emotional intelligence training for their (remote) teams.
As a CIO and Business IT Leader here are some wins you will get by listening:
8:15 When digital transformation occurs, we must understand how to communicate within every strand of our organization, and we need to understand how to achieve organizational change.
10:28 With any new technology there are unintended side effects and an adjustment period in order to build a strong foundation.
11:20 We need a mindset shift to realize that IT is not an afterthought, it's at the foundation of our lives.
13:16 If we don't focus on the emotional intelligence aspect of humans, then we can only invest in technology, but then the cybercriminals are going to focus their efforts on "hacking human minds"
14:13 Human vulnerability is growing. The human factor is important to integrate into the IT world and to understand, how to educate people.
16:16 Everyone reacts differently when they are hit by ransomware. It triggers fear or causes impulses not based on reason.
16:30 The goal is to help people visualize behavior from a safe place.  That way, they can train themselves and have a mental model of being hit by ransomware then prepare themselves to make informed decisions.
25:30 When it comes to ransomware, we don't want to traumatize people and scare people with everything that's going on, because it has the opposite effect.
29:09 Instead of pushing information on people we need to give them the tools and techniques to help.
29:53 When there is a mission objective, you can articulate the vision so your team can work together successfully.
37:19 Sometimes we only focus on the things that are around us. We forget to take a step back and understand what our desired outcome is. Bringing awareness to where we're trying to go takes effort.
39:48 It's important to understand emotions so you can communicate from the right place and not from anger or stress.
49:00 Inclusivity and mental health are important. It is our job as leaders to implement inclusion. 
Resources Referenced In This Episode
Subscribe To Bill Murphy's RedZone Podcast