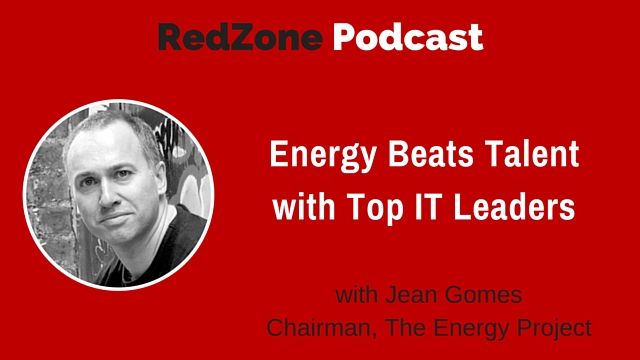 The days of skill and will are over
As machines take over the world and eventually through AI, Machine Learning, Deep Learning and Robots help us tackle big tech issues with Cyber Security, there remains the question, do we have the human capacity to 'keep up' with email much less the pace of innovation and change.
Jean explains how you can do this?
He also discusses where human competitive advantage will be
Energy is the capacity to do work. Do you have the energy needed to do your work?
The days of 1) skills and 2) will are over so this means you much tap the third dimension of 3) capacity and energy.
This used to be a politically charged concept because it was harder to measure but not any more (See 20,000 person study by HBS here link to it). This means learning how to periodi-cise efforts of exercise, sleeping, and eating. Effort and renewal of taking breaks every 90 minutes for example.
This is done by asking questions like do you have the personal ability to fuel your performance? Do you have the emotional capabilities to test, retest, learn, fail, pivot, adapt…..all critical functions now in business especially for IT leaders.
In this episode, I interview Jean Gomes, Chairman of The Energy Project Europe which is helping organizations build sustainable high performance cultures through energy management. He's also the CEO of DPA, a business consultancy that helps organizations improve performance through people. And he's a trusted advisors to more than more than 50 CEOs.
Listen as Jean and I discuss the undervalued importance of bringing the right energy to a business, why measured breaks are one of the fundamental keys to success, and how we can better intentionally activate the creative half of the brain.
Jean Gomes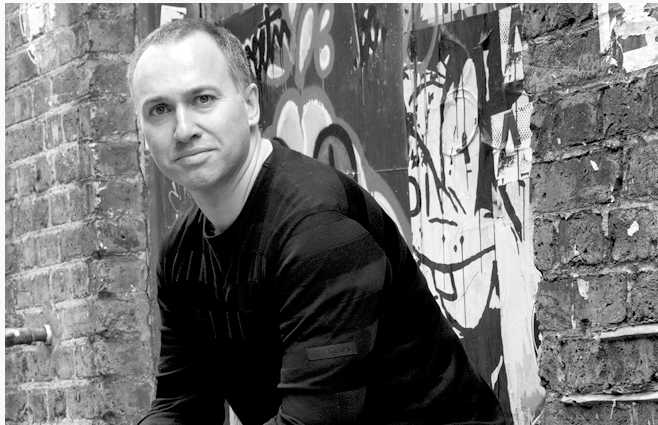 Key Resources:
DPA

 

– Jean's business consultancy

The Energy Project Europe

 

— An organization dedicated to helping companies create sustainable and healthy high performance in the workplace
Time Stamped Show Notes:
03:21 – Bill welcomes

 

Jean

 

to the show
04:00 – Why energy

 

always

 

beats talent

05:40 – Two teams can be equal in talent, but the team that has more energy will have 8X-10X top line revenue

05:57 – Vision and commitment will lead to sustainable high-performance every time
06:54 – The top two ways we can change how we show up at work

07:41 – Physical—sleep, eat, exercise, etc.
08:17 – Emotional—how much time do the spend in the negative vs positive

10:45 – The scientific value of taking breaks

12:35 – The human body is designed to work in cycles—sprint, recover, sprint, recover

14:36 – What humans can do that computers can't—take responsibility for difficult decisions, and form deep, interpersonal, human relationships
15:33 – We need people to be more human in the workplace
18:00 – Speed gets in the way of traditional human decision making
18:38 – Most organizations are in the mode of "how to we defend the status quo"
19:34 – Leaders who don't give themselves space to be creative aren't leaders—their managers
20:14 – Recovery is the opposite of what you're currently doing
21:54 – Teach your brain that it can switch off
22:58 – Consciously dedicate more of your brain to the creative
25:43 – "Not thinking" is the best way to truly think—to obtain new insights, new perspectives
27:24 – Don't take the victim mindset of "I don't have time"
30:53 – Make the shift from "I have a body" to "we are a body"
33:45 – Start with the cost opportunity to start making changes to daily habits one at a time—narrow down on something small
35:40 – Emphasize the importance of renewal in your life—computers don't need to renew…we do—be human, make waves
Love this episode? Leave a Review 
Share it on your LinkedIn feed.
If you haven't already, please make sure you leave us a review on iTunes.
About Bill Murphy
Bill Murphy is a world-renowned IT Security Expert dedicated to your success as an IT business leader. 
Connect With Us On Social Media
Connect with Bill on LinkedIn.
Instagram
Twitter
Facebook
Join The CIO Innovation Mastermind Community
We invite the top 20% of Business IT Leaders for my CIO Innovation Mastermind Events group to participate in monthly discussions on things like VR, AI, and other disruptive & emerging technologies. If you want to become a member, email Chief of Staff, Jamie Luber Jluber@redzonetech.net for more information.
Subscribe To Bill Murphy's RedZone Podcast